---
Actress and writer based in New York, Lizzie Short already has numerous experiences in various television and film projects. She has in fact taken part in the movie 'Little Women' by Greta Gerwig, in the Netflix film 'I care a lot' and, more recently, in the film 'Don't Look Up' with Leonardo Di Caprio and Jennifer Lawrence.
---
Acting is now part of you. But when did you realize it would be your way?
I've always wanted to act, but I didn't think it was possible for a long time. I didn't know any actors when I was growing up, so acting seemed like an impossible thing to pursue. But I think every artist knows what they are inside—the difficulty lies in having the faith to pursue your inner vision before it has any external form. But every artist begins that way.
You have taken part in numerous Hollywood movies. Is there one in particular that you are particularly attached to?
Yes! I really loved working on I Care A Lot. The atmosphere on set was very friendly and warm, and it was incredible to briefly work with the incredible Dianne Wiest. She's force of nature! The director, J. Blakeson, was lovely to work with, and I just had a really great time.
Let's talk now about your recent role in 'Don't Look Up', a movie that had various nominations for the 2022 Oscars. How was that character portrayed?
I was playing a French reporter and much of the scene was cut. The character was doing her job, but of course also reflecting on the personal reality of the situation: what would it mean for her, as a person, if the comet hit the earth? Or if the mission succeeded in blowing up the comet?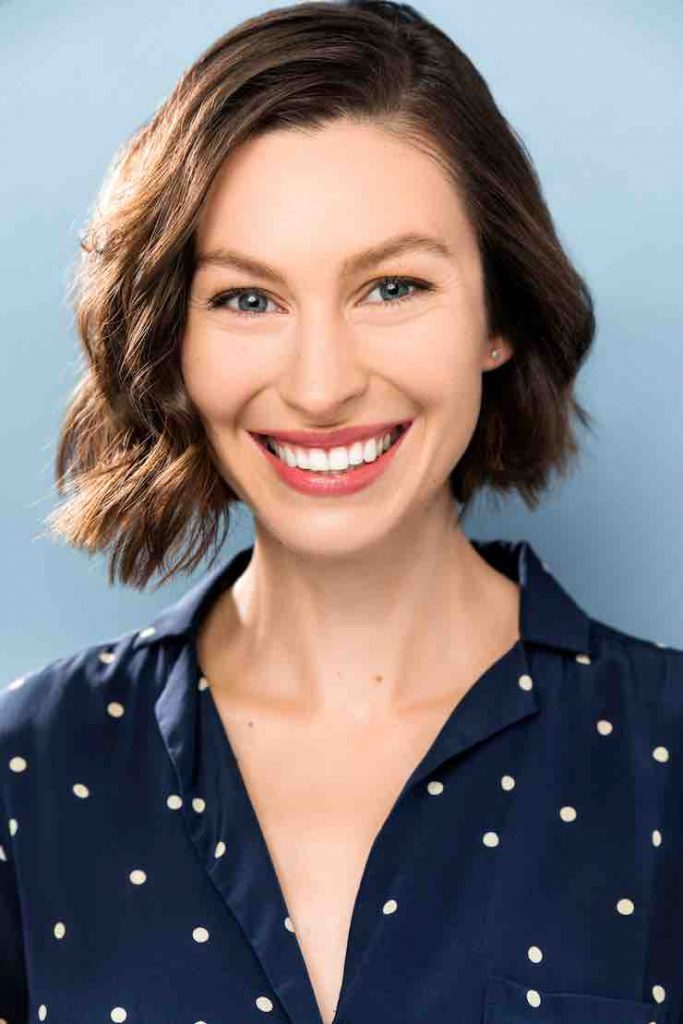 You recently won the Best Actress Award for 'Parenthood 2050' at the Devenir Realisateur Film Festival in Paris. What was it like to receive that award? Would you ever have expected it?
It was so amazing to receive that award! I was not expecting it at all. I found out when I was riding a train; the film's director, Lana Bolycheva, called to tell me I won best actress. It was so exciting, I felt like I was walking on air afterwards. I had never won an award before!
Here in Italy, we are often fascinated by the great American cinema. How would you define the film world in the United States? What are the main difficulties that are encountered?
That's so funny because I am fascinated by Italian cinema! I just watched L'Avventura last night for the first time (I still have many movies to watch!), and just loved it. Monica Vitti is so magnetic! Such an inspiration. The American film world is very business-like. Of course, there is a lot of artistry, but Hollywood is a business. For for early-career actors (like me), the hardest part is finding opportunities to work. There are so many talented actors, so it can be hard to get that first acting role. And even once you do, it's not easy to continue to find work. But I believe the right opportunities will come to you if you are putting yourself out there, enjoying life, practicing your craft, being kind, and honoring your inner vision.
READ ALSO –> Sonia Yuan talks about Drive My Car: "Will it win the Oscar? It would be amazing"
Are there any new work projects at stake? What can you tell us about your future?
I am doing a reading next week for a film script, which will be fun! I'm also in a play reading in NYC in late March. I've been auditioning, writing, taking classes, and working on some monologues. I'm hoping to start doing more theater work now that I live in New York and things are opening up!
Interview made by Stefania Meneghella