---
We saw and enjoyed Stefan De Walle as Otto Frank in the Netflix series 'Anne Frank, my best friend'. A difficult character, that of Otto, but who was able to give the audience the right balance between pain and hope. Stefan talked to us about it with eyes full of light , and he said he saw in him an incredible strength and the courage of those who knew that everything would go wrong but, despite this, continued to struggle.
The actor has numerous cinematographic experiences , theatrical and television to his credit: he thus told us about his artistic career and its dreams that continue to renew themselves day after day.
---
Acting is now part of you, but when did you realize that it would be your path?
When I was a child. From what I remember, I wanted to be an entertainer. During my childhood, I didn't know what it means. In my family, when I had some problems with my parents or others, I made jokes and I did a kind of rule: I played some roles. So, they weren't angry again. I think it's started there. My parents are very nice but, when I was in trouble or something like that, I played that role. They started to laugh, and it was ok.
Here in Italy, we are appreciating you for the role of Otto Frank in the Netflix TV series dedicated to Anne Frank. What left you playing this role? What did Otto's character teach you?
He was very kind. He saw the problems coming but, despite everything, he was always looking to the future for his family and for his employees who he worked with. The best thing I like about him is his humor and his kindness. He always showed his being a believer. He was very empathic to surround into the people of his family as Margot and Anne. He knew he wasn't safe, but he was not angry. I like his characters very much and I also enjoyed playing him.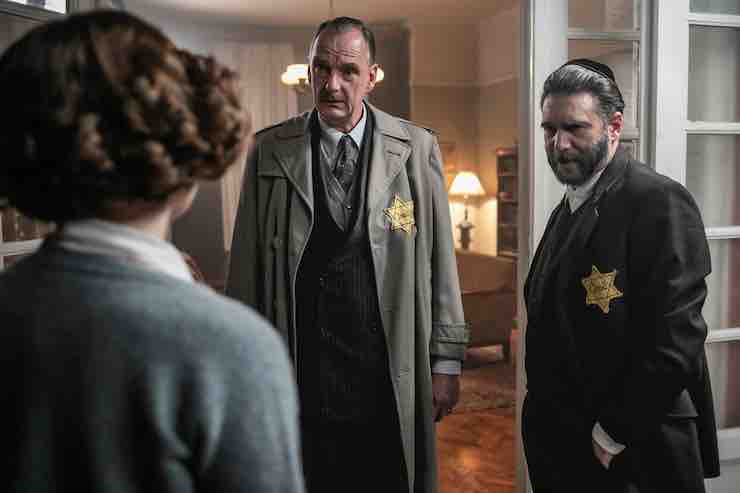 I guess his character was difficult to play. What were the biggest difficulties you encountered on set?
We did the filming during the first wave of the Coronavirus, and so there were many restrictions. We shot many scenes in the house of Anne Frank: that was difficult because of the restrictions on the set. Then, they had a German accent, and a difficult part was also speaking with Germany authentic. I found him in the stories and it was very hard. He wanted to do well for all the families and all the people around him in a difficult area. I liked it very much.
On the other hand, what was it like to identify with people who lived in a period, which was certainly among the most difficult of humanity?
The story response from these two young girls who are in puberty and living in a dangerous world. They want fun, they like boys and they are giggling with each other and playing games. So, I saw the scenes with the girls who are playing and having joy. I realized that there are so many people and children in that situation. It has been harder to me reading it. There are so many children in our world, who are growing up in Syria or Ukraine. Those people had a normal life, and they want to be joyful and kind, and to live in a free world. It's impossible. They want to play, and they want to have toys, they want to have adventures. It's very hard for them and so it was hard to me to realize it.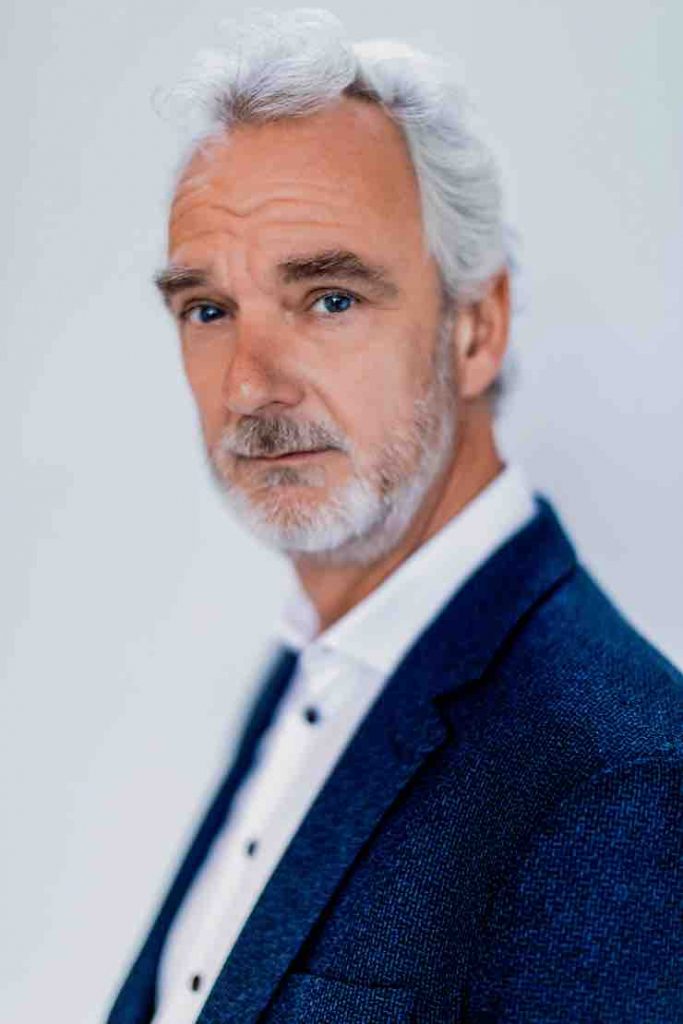 You work for cinema, television, and theater: is there an area, among these, that you prefer most of all?
Now, I'm not playing theatre because it's not possible again. All the theatre were closed here in Holland, because of the pandemic. Now, I had a premier on Saturday. It was very well, and I'm joyful and happy to be live again. I like the combination and It's a privilege that I can do all those things in Holland: cinema, television, and theater. It's a privilege to be able to do that and to manage it. I'm going to the theatre again and now I'm going on summer. I'm going for a big event in the countryside with a performance. So, I can do several things and I like it very much.
What are your future projects?
I'm going to do something on summer, on the countryside inlands. It's about a couple of farmers who are in a situation historic, where farmers protesting some decisions are made for the lands. They made a play of it with music and it's on location with cows, and new machines. I think it's going to be huge, very nice to play. I'm now planning to do theater again and it may be a television series. I'm going to college where I work on. Maybe we will make a part two.
Interview made by Stefania Meneghella