---
Malik Harris will represent Germany during the Eurovision Song Contest 2022, which will be held this year in our Italy from 10 to 14 May 2022. The singer will perform the song Rockstar: he agreed to chat online with us, and told us about his dreams and his work projects.
---
How did your first approach to music come about? When did you realize it would be your way?
I grew up in a super musical family – my grandfather in the US was a successful opera singer, my grandmother in Germany a pianist and my father can play various instruments, plus my whole family has always had a great taste of music, so I grew up with amazing music playing at home all the time. Talking about Queen, Michael Jackson, James Morrison, Alicia Keys, Aretha Franklin, etc.. One day I just started singing along and realized how much fun I had experiencing my own voice and playing around with it which led me to buy my first acoustic guitar and start playing cover songs at the age of 13. All that made me fall in love with music more and more and at some point I realized that that's what I want to be doing for the rest of my life. 
You started your career by opening concerts for many artists, including James Blunt. What was it like sharing the stage with him?
It was absolutely amazing! Not just the fact that those were some of my very first concerts so I immediately went from playing at small bars to open air shows in front of thousands of people, but also getting to know James and his lovely band and hanging out with them. That whole period made me learn so much and I'm forever grateful to them for taking me on that journey.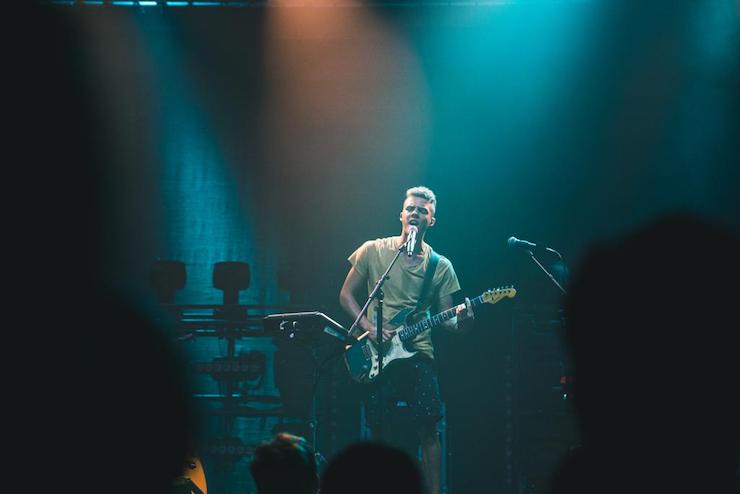 You are about to participate in the Eurovision Song Contest. What do you expect from this event and from the Italian public?
For me personally, the most important thing is to enjoy the whole Eurovision journey which I thoroughly am. I don't really see it as a competition but much more as a huge international music festival where I have the great honor to play my song and to represent my home country of Germany. So my expectations are mainly to have fun, to take in as much positive memories as I can and to make some new friends along the way. I can't wait to get to know the Italian public, I haven't been to Italy a lot so I'm very excited to meet some new people and as far as I'm concerned, Italy is a very enthusiastic country when it comes to music, so I can't wait to perform my songs there! 
What does Eurovision represent for you? Would you ever imagine performing in one of the most important events of the year?
Eurovision for me represents unity. Much more than a competition, I see Eurovision as a celebration of all the different countries and cultures of Europe and beyond – in fact, it is the only event I know that manages to unite all of Europe every year in a truly peaceful way and to celebrate music together in harmony. And even though I myself never really considered taking part in Eurovision before to be honest, I have always been in love with the whole event and its spirit and I'm very happy to be a part of it.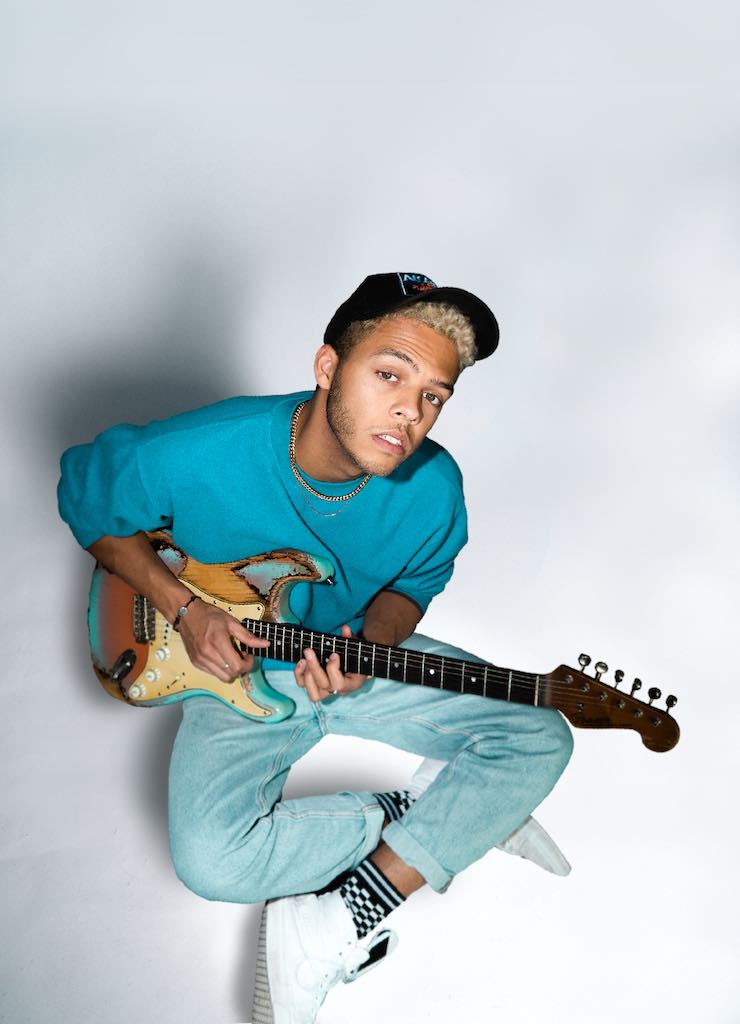 You will present the song Rockstars: how did the idea for this song come about and what is the main message you want to convey?
I wrote 'Rockstars' after watching an episode of my favorite US-show 'The Office' and hearing this quote: 'I wish there was a way to know you're in the Good Old Days – before you've actually left them.' That moment was so intense for me, I immediately started crying and, after whiping away my tears, also writing this song. It's about the 'Good Old Days' of my childhood and youth, those lighthearted, mindless times when being happy was so easy and unconditional and how we all somehow leave those times behind at a certain point and get caught up in thoughts, doubts, our everyday lives and so on and so on. The realization of somehow having left those good old days was very painful but also made me realize something, which led me to the message I wish to convey: I'm trying to remind all of us through this song that we should stop always looking for the good old days in the past, but rather try to find them in the present, because they actually never really stop – we just have to change the way we're looking for them. 
READ ALSO –> Amanda Tenfjord talks about herself before Eurovision: "I'm focused with body and soul"
What are your future projects? Can you anticipate something?
Oh yes! My short term projects are definitely live shows, live shows, live shows! There's nothing I love more in this world than playing my songs live and after these 2 covid years I just cannot wait to be standing on stages again! So 2 days after Eurovision, my headliner tour, that has been postponed 4 times since 2020, finally begins and after that there are several more shows and festivals this year, so I'm just super hyped and excited!
Interview made by Stefania Meneghella