---
Alessandro De Rosa, composer and producer, and Fantine Tho, Brazilian singer-songwriter, performer and activist, have created a new album entitled 'Pele and Alma'. Released on 22 February 2022 on all digital platforms, it is a real journey into meditative music: a very special way to connect to yourself, to other and to the wonderful beauty of nature .
The two artists thus agreed to meet me, and launched into a profound and meaningful tale of their music. There is nothing else to achieve: you just have to let yourself be carried away by their words (and their hypnotic, relaxing and silent notes).
---
How did your meeting take place and when did you decide to start a collaboration?
Fantine: Alessandro and I met in 2012, when he was studying Composition in the Conservatory of L'Aja. I was playing guitar and singing during a jam session. We met and we started a conversation. He said: "I like your music, I like your voice. We should work together". So, we started meeting a few times, sharing a few songs. Many years passed: he moved back to Italy and he published the book dedicated to Ennio Morricone. Then, he asked me: "Hey, what have you been up to musically?", and I said: "This is what I've been working on". So we started to work together.
Where did the idea for this project come from and what inspired you most of all?
Alessandro: The idea certainly comes from her. All ideas need to be completed. We found ourselves together, aligned from the beginning. The writing of everything was very fast: we obviously worked a lot to agree and find all the productive phrases. The basis of this work is certainly the relationship with Fantine: she proposed these ideas to me, and I am very happy to have accepted.
Fantine: I had gone through some studies of Chakras and little bit of spiritual studies with Yoga. I approached different music port producers to help me transform stories into music. Then, I spoke with Alessandro. I explained to him how I wanted the sound to be, and he understood it. He was connected to this knowledge because he also grew up with the same knowledge and the same influences. He had made this first instrumental sounds, he sent me. I sat down in my living room, I started crying and I said: "This guy gets it".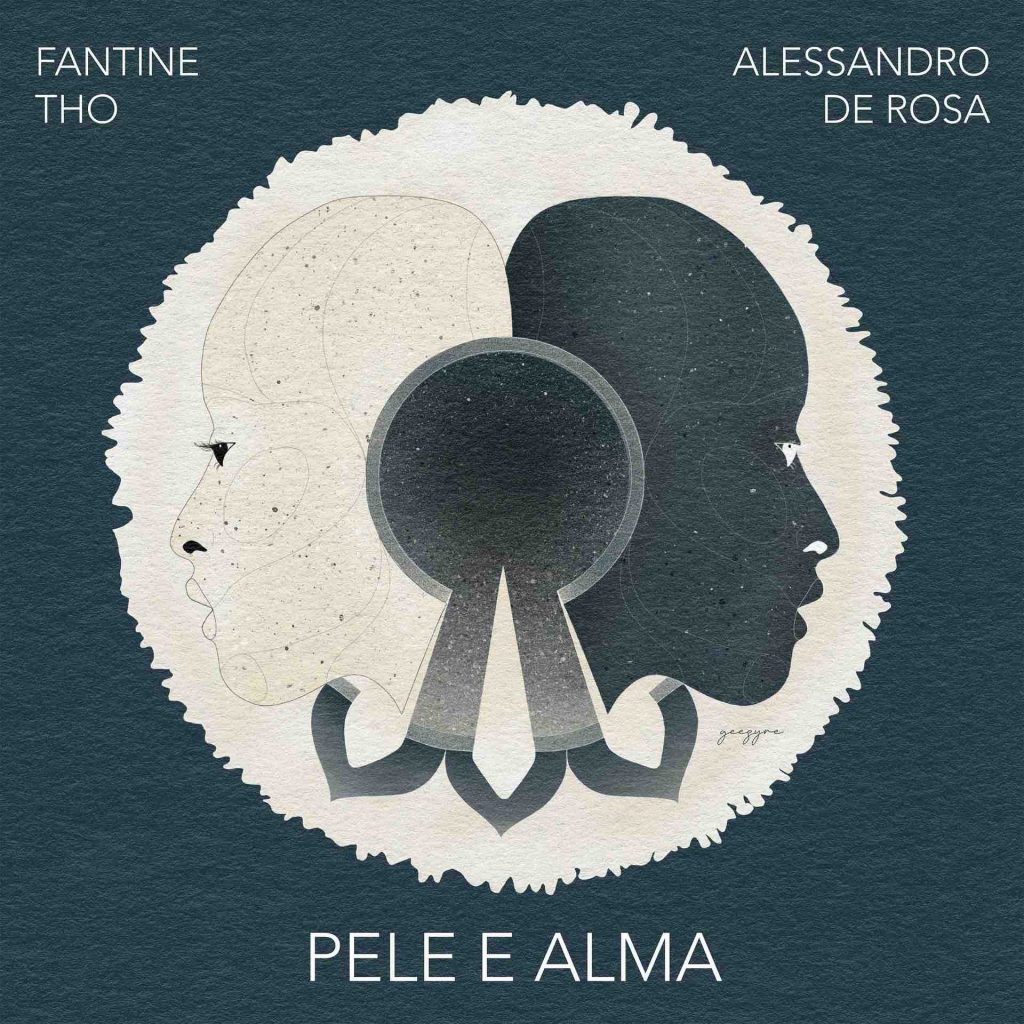 The title of the album 'Pele e Alma' is very significant: who is Alma and who is Pele?
Fantine: We had many different names for this album. We started with Solar. The we said: "Let's pull some sound frequencies from different planets, the Sun, the Moon and connecting to the Chakras". We started doing this research, we wanted something more conceptual. Then, I was listening to one of the songs (the second track) and I got the idea. The title makes us understand that we are not alone and we're made of flesh and soul. We're singing about duality, about being human, about people with a soul, a heart, with feelings and the flesh. So, this is perfect. This is the story of the Duality. We want to dive in with this music light and shadow, day and night, positive and negative.
Nature is a very present element in your music: in your opinion, how can music be reconciled with nature? How much of nature is there in music?
Alessandro: Nature is very present. We can talk about re-connecting with oneself and with the outside world. How can we be healthy in a sick world? How can we be united if, on the outside, we are disconnected with nature, we pollute the world and also our relationships? This work is based on this principle: by connecting inside, you can also connect outside. Each track corresponds to a Chakra: if you listen to the album from the last song to the first, you will arrive towards unification. The arrival point is the 'Crystal Tower': the identity of the individual reconnects with the natural identity of the world. The identity of the individual and the collective identity are often understood as two disjoint things: in reality they are also conjoined. Meditation is not about emptying your head and mind without thinking about anything: it is deep concentration and is focused towards something. It is opposed to the fragmentation that we experience every day, that is to the chaos of life: meditation is instead becoming aware of oneself.
What can be the secret to reconnect with yourself and to feel at one with the environment around us?
Fantine: To breathe. To breathe is the biggest secret. It's so amazing, because it's so obvious and it's something that the body does for us. We don't need to make an effort to breathe. Sometimes, we forget to breathe and the way we feel make us breathe in a specific way. When we're angry, our breath gets low and, sometimes, we forget as human beings that the biggest key to reconnect and turn everything around us is breathing. This is the part of the nature, the part of existence that is all around us and it's connecting us all through time and through space. This breath is filled with light of the Sun rays, with sounds of nature. We are nature. As human beings. We often forget it, because we can get so busy in our mind and so sophisticated with this complex capacity to rationalize and become intellectual being that we sometimes lose our connection to Nature. This is why I love your question so much: because you're talking about reconnecting and coming back into our nature. The very first thing you do is to breathe and the very last thing you is to breathe. The breathe is so powerful. When a person wants to end their lives, he won't say: "I don't want to live anymore". He'll say: "I'm going to stop breathing". The breath is bigger than us. It's bigger than our mind, bigger than our willpower. So to me, that's the biggest secret and it's the most obvious thing about who we are. So every human being alive in this planet is a spiritual being. Our album is telling us that we are all Spiritual, and that's why the beginning of the album take a deep breath.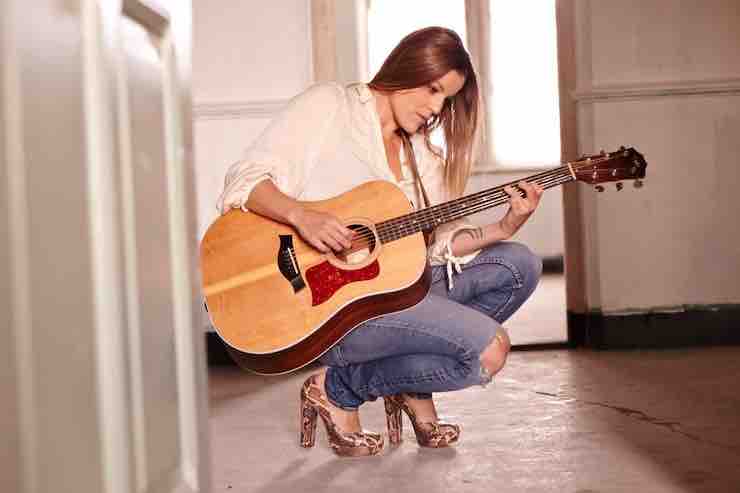 In this regard, I know that you are environmentalist. What are you main activities you have carried out to raise awareness of the importance of Nature?
Fantine: I started with the nature of the body and with my works for Yoga. For me, it's important the connection of conscious movement, conscious breathing and the Sun salutation. It's because of the Sun rays that reached planet, that makes life on planet possible and because of all the trees growing. I am originally from Amazon Forest. I'm from indigenous background and also European background like every Brazilian: there is a big mix of German, Italian, Portuguese, Spanish, Indigenous. I wend to India from my yoga teacher and I felt a little bit like a hypocrite, because I thought: "Why am I gong to learn about ancient wisdom from India, when I come from ancient wisdom and nature in the Amazon Forest?". When I went to India, I received a title to as the Ambassador of Mission Green Earth and made a promise to plant at least two trees a year. I thought I'm in trouble, because I'm terrible with plants. I'm not good with taking care of plants in my house. But then I remembered that my very first boyfriend owns a reforestation mission in Brazil. So, I called him and I said: "Can you help me plant trees?". That's why I started bringing a group of Yoga together, where we would meditate and write music thinking about what are the values you want to cultivate, seat, see blossom, grow, plant. Now, we are in the mission of planting trees in a small boutique, because I want to know the name of who's planting the trees. I want to know how long they are growing and that's why we keep it small. We planted until now 300 trees, where every tree receives a name. Every seed has a soul, a name and, when we plant each tree, we go into meditation. There are very big mission in Brazil: there's a lot of corruption or around reforestation happening a lot of money laundry, and I'm being careful with that. We can always stay close because nature is a personal thing. It's an intimate thing. It's Majestic, gigantic but it's also very intimate and very personal.
How much did your individual musical journey affect the work you have done together?
Alessandro: Our differences were very important, but also our resonances. The relationship is fundamental, because it can become something that brings us closer and distances us. When I saw Fantine for the first time, I felt this resonance of ours, which is expressed in our work. Musically speaking, I let myself go: I felt free in the context and for what our mission was. It all flowed out pretty fast. I started with Fantine's stories that she had sent me and, from there, it all started. We connected our two worlds in this way and realized how much this album represents us in full. Especially when the music comes, it's very difficult to feel unified with the music: this time, it suits me and I like the music. It leads to emotional states. I hope that this good will reach as many people as possible, even after the period of disconnection we have been through. It was born from a resonance, and our individual and couple journeys have brought this result.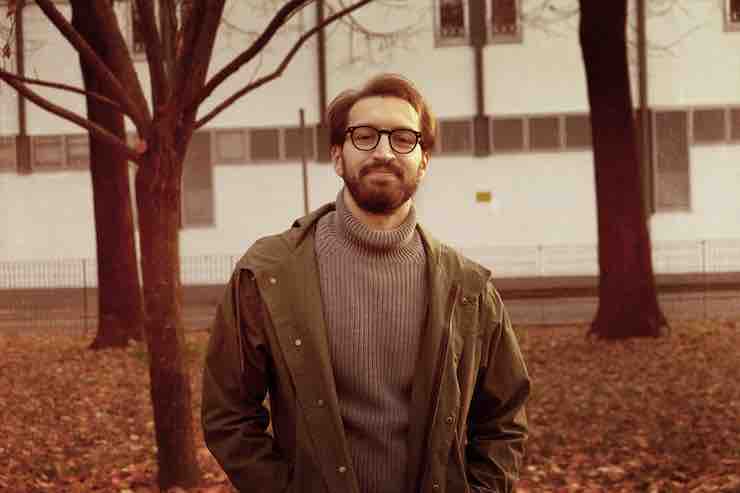 Do you think you will still work together? Are there any projects at stake?
Fantine: Of course. I would love to continue collaborating with Alessandro and we have another stage of this project. We have released a project which is the Brazilian Portuguese narrations of the stories. Then, there are the English narration and the instrumental experience. Instead of coming out with a physical copy of a CD or an LP, I decided to create a yoga workbook for self-reflection with key questions on each Chakra for self exploration where people will have the space to find their own story.
LEGGI ANCHE –> Alessandro De Rosa: "Ennio Morricone mi ha insegnato la costanza" | Poi parla del documentario sul Gigante della Musica
How is the promotion of your album progressing?
Alessandro: We relied on Greta Desirèe Facchinato who, in addition to creating the cover, prepared the teasers and graphic settings for the album. We are looking for synergies with companies that deal with wellness and meditation. Let's think about organic growth. Our aim is not to climb the charts immediately, but it is a discourse that is being built up as we go. A planner will be released which was illustrated by Greta Facchinato. The album is the first tool that we have decided to share with people but, later on, there will be the planner: it is a practical thing that is based on connection. We would like to start from Brazil for the identity of Fantine and many other aspects, and gradually expand to other parts of the world. It is a work of construction, of direct contacts with meditation centers: it would be nice to organize conferences during which we talk and discuss this record. It is important to have feedback from people: the idea is to have a dialogue with the people who listen to it.
Interview made by Stefania Meneghella