---
The Intelligent Music Project will represent Bulgaria during the Eurovision Song Contest 2022, which will take place this year in our Italy from 10 to 14 May 2022. The singers will perform with the song Intention: they therefore agreed to meet us, and they talked to us about their work projects.
---
How did your meeting take place? When did you decide to become a superband?
Intelligent Music Project was formed by Dr. Milen Vrabevski in 2012 – he is also the producer and author of all music and lyrics of the band. Despite he is a medical doctor, he has amazing musical ideas and talent to create music and to gather the right people together. At first Intelligent Music Project started like a studio band, involving our keyboardist Ivo Stefanov as a musical engineer and musical co-producer and plenty of international rock stars like John Lawton, who was our first vocalist, Joseph Williams and Simon Phillips from TOTO, John Payne from ASIA, Carl Sentence from Nazareth and more. Later we started playing live but we kept inviting famous musicians like Bobby Rondinelli from Black Sabbath and Rainbow, Todd Sucherman from Styx, Ronnie Romero from Rainbow  and many more. It is a great honor to work with such musicians. Their role in the band is very important, not only because they are amazing artists, but with their names on our albums we show the world that Bulgaria can produce quality music product. The constant line-up you see right now is together since 2018. We're usually 9 people on stage and we dare say that we have one of the most prominent Bulgarian musicians. Of course, we have Ronnie Romero as a frontman – he is probably the most working and wanted rock vocalist nowadays, chosen personally from the legendary Ritchie Blackmore to sing for Rainbow. We're very glad that for more than 3 years he is fully committed to Intelligent Music Project. 
You are about to participate in the Eurovision Song Contest 2022. This year it will be held in our Italy. What do you expect from the Italian public?
Ronnie works a lot in Italy, he has played there many times and from what we know from him, the Italian audience is very powerful, supporting and loving. We can't wait to visit your country!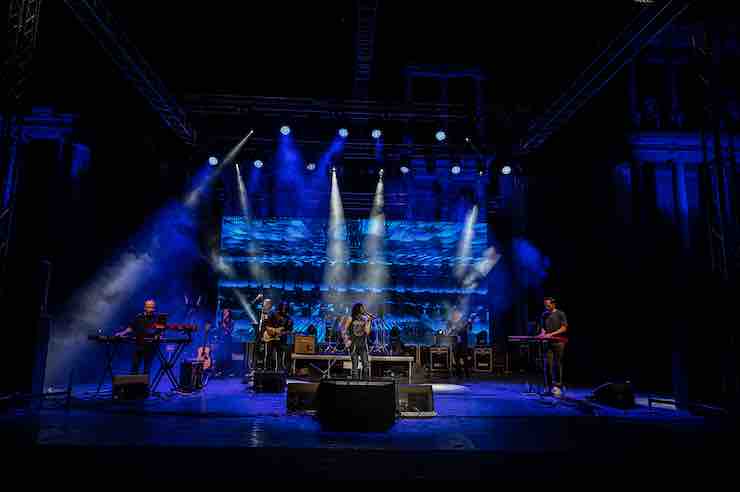 Let's talk about the song you will present: "Intention". How did the idea for this song come about and what is the main message you want to convey?
Intention speaks of the personal struggle in our thoughts and minds to break free from old patterns of belief and behavior that hold us back. As of the very title we want to emphasize a very simple fact – It's never too late to set foot on the right path – the path of growth, dignified existence, and life with a mission. The shadow you are chased by is actually your former you. Turn your back on the ego and selfishness and start living for the people around you… But change often means a strong internal battle, within your soul… Even a war with yourself. If the better part of you wins, you feel free and happy! And the freer you feel, the farther you walk away from real life. A paradox at first glance, but the environment you're in is not meant to make you happy by default. The sense of freedom and happiness is a state of mind that you teach yourself to prevail in your thoughts. It is the result of a meaningful everyday usefulness. So, find deep within yourself the inner signals of the incomparable feeling of happiness, the sense of freedom, and spiritual satisfaction with existence. For all this to happen you need a firm intention.
Yours is a very original musical genre. How did you approach this style?
Yes, Intelligent Music Project is a creative mix of melodic, hard-rock songs with progressive hooks, driven by catchy guitar riffs and keyboards, often combined with interesting symphonic textures and complex musical arrangements. The rich sound of the band is coming as a result of the musical experience of all the band members and of course the great ideas of the founder and producer of the band Dr. Milen Vrabevski, who also writes the music and the lyrics. For example we have Simon Phillips who plays the drums in 4 of our 6 albums and is also music co-producer of them. We have Slavin Slavchev who is a rock signer, but he won one of the most popular song realities in the world – X-factor Bulgaria. We have Stoyan Yankoulov, who won 5th place on Eurovision in 2007. Except rock music he plays also jazz and Bulgarian folklore. He is amazing. We have Ronnie Romero, who usually is a heavy metal singer, but with us people can enjoy his amazing voice in a different way. Of course we have the great ideas of Dr. Milen Vrabevski who never follows already established paths – he creates them. He sees the music in a different way, because he is not a professional musician, but a medical doctor. Anyway he has one of the best musicians by his side to get the best from his ideas. Then you add all the other world famous musicians in our albums. All of this contributes to the unique sound of Intelligent Music Project.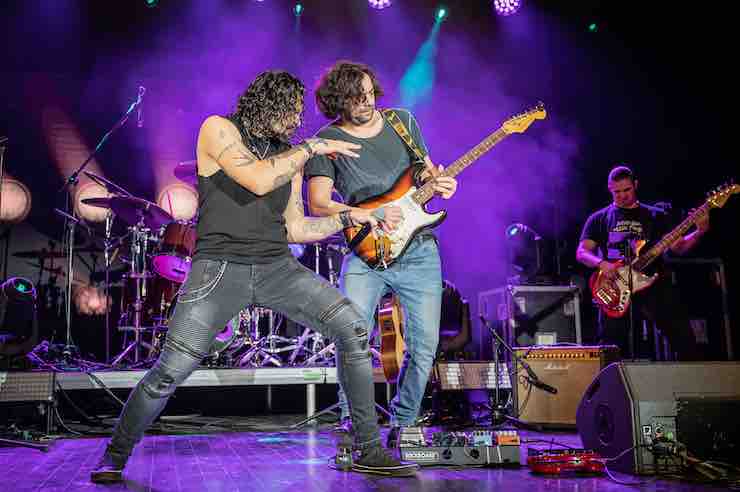 What does Eurovision represent for you? Would you have ever imagined you were on that stage?
This was never our goal. We got the chance to go to Eurovision, so we took it. We have a great partnership with the Bulgarian National Television. We played them 5 songs from our upcoming album and together with them we chose "Intention". For us Eurovision is a great platform to show our music, to show our way of thinking, because our lyrics have always carried a positive and motivating messages, with an emphasis on themes from everyday life, through which the author offers key advice about success based on his personal experience and vision. Through the language of music, Dr. Vrabevski aims to bring to the forefront basic values that can serve as a solid foundation for young people on their path to becoming mature adults leading meaningful lives. This is our mission.
Do you have future plans? Can you anticipate something?
Yes, we will release our upcoming album in June/July. It's called "Unconditioned". It will feature Simon Phillips from TOTO who except the drummer, is also one of the music co-producers of the album. Of course Ronnie Romero will be the lead vocalist. We are planning a tour in September to promote the album.
Interview made by Stefania Meneghella