Continua l'inarrestabile successo dei Maneskin che, dopo milioni di album venduti e già numerosissime performances statunitensi, hanno annunciato un'altra grande notizia.
Cosa succederà il 16 gennaio 2022
Oggi 16 gennaio 2022 i Maneskin saranno ospiti del popolarissimo show Saturday Night Live in diretta da New York. Ieri è invece stata la volta di una loro esibizione all'IHeartRadio ALTer Ego 2022 di Los Angeles, in lineup con i Coldplay, King of Leon, Twenty One Pilots e Imagine Dragons.
Il loro successo mondiale è iniziato dopo la vittoria all'Eurovision Song Contest; da lì non si sono più fermati. Si sono infatti susseguiti due speciali a live a New York e Los Angeles, e sono stati invitati come special guest al concerto dei Rolling Stones a Las Vegas. Sono stati inoltre ospiti del Tonight Show con Jimmy Fallon e del noto talk show The Ellen DeGeneres Show. Hanno anche ricevuto una candidatura agli American Music Awards 2021, arrivando poi in prima posizione nella classifica US Rock Airplay e battendo il record di permanenza: sono rimasti al primo posto per ben dieci settimane.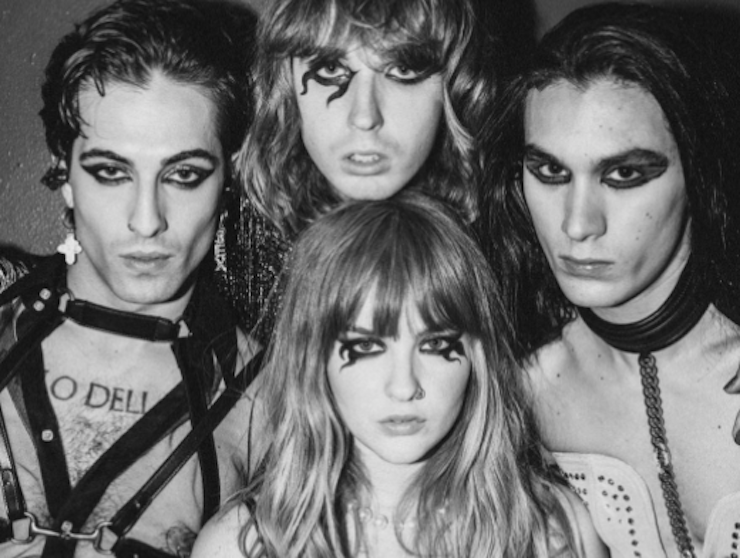 'Beggin' è stata dunque certificata disco di platino con 1 milione di copie vendute, mentre 'I wanna be your slave' disco d'oro con 500mila copie. Sono stati poi nominati da Billboard come Best New Artist dell'anno e hanno ricevuto il prestigioso invito dell'Academy al museo dei Grammy per leggere alcune nomination della 64esima edizione. Ora la band si prepara alla tournée estiva 2022, che permetterà loro di varcare i più importanti festival europei e internazionali. Ma non è di certo finita qui.
L'ultima news
I Maneskin sono stati appena invitati ad esibirsi al Coachella (Indio, California) per il 17 e 24 aprile 2022.
Saranno la prima rock band italiana a suonare durante lo storico e iconico festival. Ci saranno anche i più importanti artisti internazionali come Harry Syles, Billie Eilish, Ye, Swedish House Mafia. Insomma, i successi per loro non sono affatto terminati e riserveranno per i loro fans ancora moltissime altre sorprese.
Articolo a cura di Stefania Meneghella