È senza dubbio la stella nascente del panorama internazionale, carismatica, incantevole, eclettica: LOUS AND THE YAKUZA sta per tornare con il suo nuovo album d'inediti "IOTA" (Columbia Records), in uscita l'11 novembre e da oggi disponibile in pre-order: https://lousandtheyakuza.lnk.to/IOTA.
Prodotto dai sempre fedeli El Guincho e Mems, l'album è un inno all'amore nella sua forma più rara: ciò che resta quando la passione svanisce. I brani tracciano un viaggio vorticoso tra sfoghi e delusioni, seguendo passo passo i turbamenti d'amore di Lous come fossero petali strappati ad uno ad uno da uno stelo. Mi amano, non mi amano, mi amano molto, non mi amano affatto… Iota.
"IOTA" è stato anticipato da "Kisé", "Monsters" e il nuovo singolo "HIROSHIMA" attualmente disponibile in digitale e in rotazione radiofonica dal 28 ottobre, il cui video è visibile qui: https://www.youtube.com/watch?v=PmWpjMBhxmQ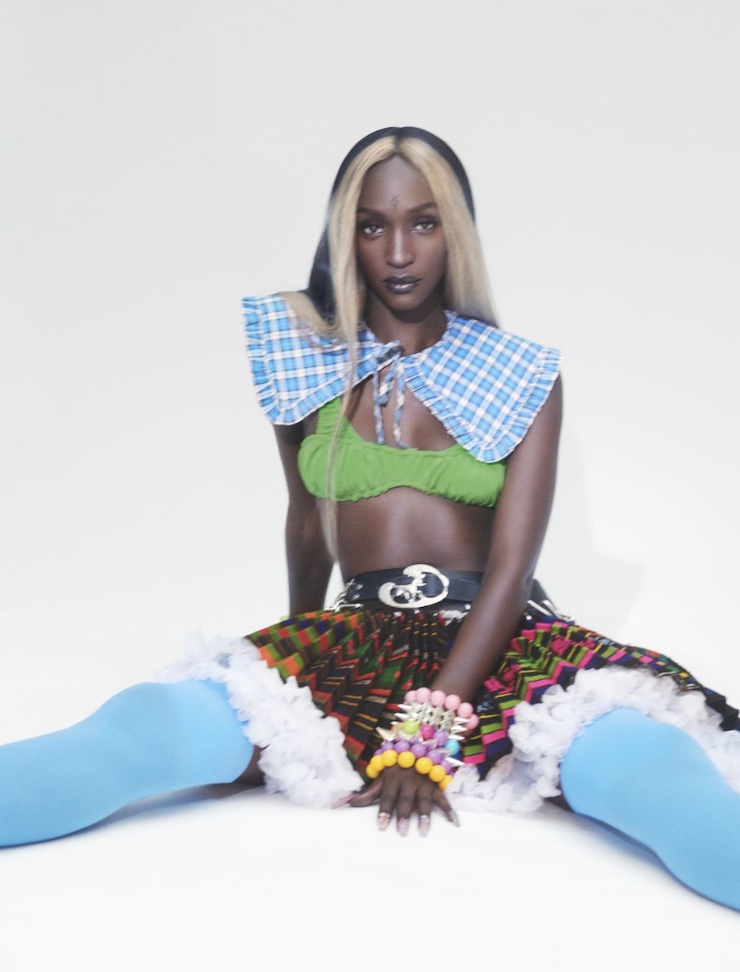 A marzo di quest'anno, Lous ha aperto questo nuovo capitolo con "Kisé", un colorato mix di emozioni che racconta la velocità con cui un amore si accende e allo stesso tempo il sapore che lascia una volta che la fiamma si è spenta.
Con "Monsters", Lous si è aperta parlando di quei piccoli "mostri" che vivono nella sua testa, sotto il suo letto, tutte quelle paure che l'hanno sempre inseguita ma con le quali ha imparato a convivere col tempo.
Dal punto di vista live, la cantautrice belga di origine congolese nell'ultimo anno è stata impegnata in un tour internazionale che l'ha vista aprire concerti di artisti del calibro di Coldplay, Alicia Keys e Gorillaz e registrare il suo primo sold out a New York.
Lous ha attirato l'attenzione del pubblico internazionale con la travolgente "Dilemme", che è stata certificata PLATINO in Italia con più di 55 milioni di stream e ha raggiunto la Top 50 della classifica airplay di Earone, seguita da "Tout Est Gore", "Solo", "Amigo" e "Kisè".Al successo di "Dilemme" sono seguite importanti collaborazioni internazionali (Joey Bada$$, Tha Supreme & Mara Sattei, Sfera Ebbasta, Gaia) e il suo album di debutto "Gore" che ha raggiunto 130 milioni di stream in tutto il mondo e 40 milioni di visualizzazioni su YouTube.
Lous ha incantato il pubblico anche con le sue perfomance in Colors, Jimmy Fallon (The Tonight Show) o Tiny Desk (at home) (NPR), ottenendo anche prestigiose cover (i-D, Pop Mag, Elle, etc.) e apparendo sulle testate più importanti (New York Times, Vogue, Vanity Fair, etc.) che l'hanno individuata come artista da tenere d'occhio.
(Comunicato Stampa di Parole & Dintorni)