---
The music scene has welcomed Imen Siar, a singer-songwriter who has all the prerequisites to become a true Star of Music. Her warm and meaningful voice was able to win the hearts of thousands of people right from the start. But not only that: the talented Imen has made space in the recording world, and she is reaching various countries around the world.
After her participation in Britain's Got Talent (of which she was a semi-finalist), Imen's artistic career has always been on the rise. The very young has in fact started a collaboration with the legendary Tiziano Ferro, and she has now released her new single Lonely People: a song that can hardly be forgotten.
To frame all this, there is also her sweetness and her simplicity. "Imen is talent", wrote Ferro himself in a post on Instagram. After our virtual meeting, I can definitely say that she is talent, and she is also passion, dream, work. More simply, she is wanting to sing. She told us about it in this interview, and we are more than happy to have hosted it on our pages.
---
How did your first approach to music come about? When did you realize it would be your way?
I hardly remembered my first approach to music until I saw a picture of myself from when I was about 9 years old. I had the veil because I was attending a Festival, and I was in front of a microphone; so I remembered having participated in a Festival in which different cities competed. I also remembered the auditions we did in the mosques for the selection of the team that should have participated in the Festival. However, I started to really think about music after a show held at school and which was called 'School Talents'. I didn't even think I'd get through the auditions; instead I finished fourth out of sixty participants, thus qualifying for the final. I told my parents that I should go to a play, because I didn't know how they would react, as they had never heard me sing. Arriving at the final I decided to perform with Alicia Keys' "Girl on fire". I managed to win, despite not expecting it at all and it was a wonderful feeling. That adrenaline and that positive nervousness that I felt while on stage made me realize that this was the thing I wanted to do forever.
It all started with your participation in Britain's Got Talent. How was that experience and what has changed since then?
Many people think it all happened after Britain's Got Talent. In fact, I already had several projects in the works. Despite this, however, I decided not to miss this call of talent, in order to try the experience of singing on TV and in front of such a large audience. I discovered everything that goes with it: messages from friends on social media, but also haters. It was a useful experience for the future. I was particularly pleased with Simon Cowell's words: I grew up seeing the videos of Britain's Got Talent, and I'm happy that he saw something in me.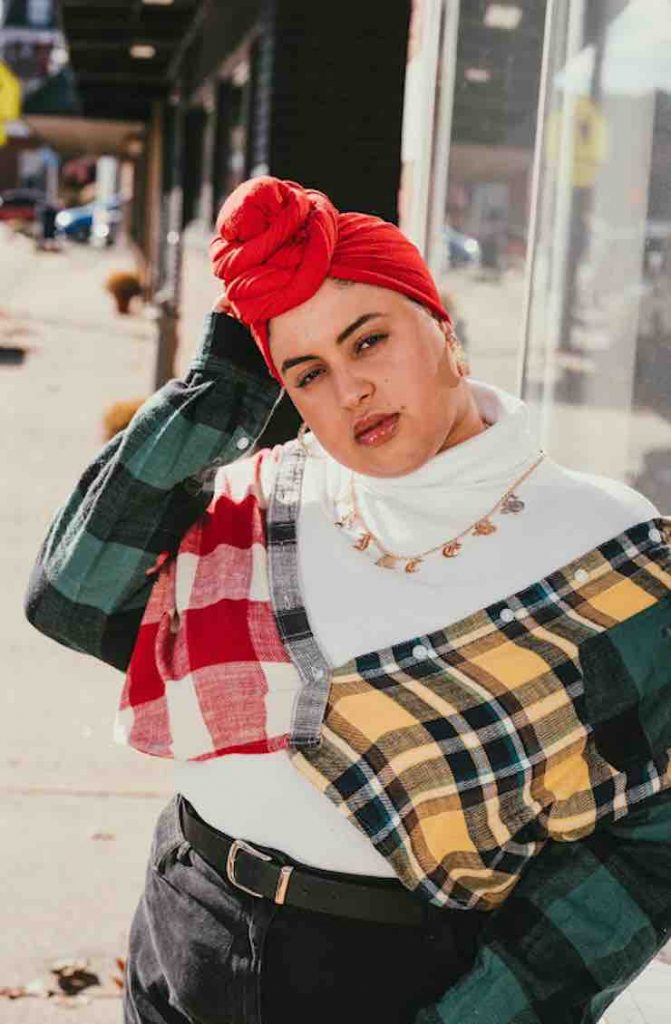 Let's talk about your new single Lonely People, which has already achieved great success. How did the idea for this song come about and what is the main message you want to convey?
This song was one of the first songs that I didn't write. I first heard it during the pandemic when everyone felt lonely, in lockdown, and I liked the idea of ​​a song that would make sense on stage one day. I have this idea in mind: I who sing in front of an audience, people also sing this song and everyone hears those words dedicated to loneliness. But everyone looks around and understands that they are not the only ones who feel alone, especially in a particular period like this. This passage has also been translated into Italian and Arabic. Among other things, I had to speak a different Arabic dialect than the one I spoke when I was in Morocco, because otherwise it would not have been well understood by the rest of the Arab world. As for the Italian version, I had the pleasure of participating with Tiziano Ferro in the translation from English into Italian, in order to be able to preserve the meaning of the text.
READ ALSO –> Punch Brothers present Hell on Church Street: "A tribute to the great Tony Rice"
You started a collaboration with the great Tiziano Ferro. How did your meeting start and what is it like to work with him? What is he teaching you, professionally speaking?
Tiziano is a love. He really is as you see him on TV or at concerts. At first I didn't really believe it: I had the opportunity to work with a great artist like him. We built a good relationship, and we also did a bit more work on other singles. We also had a duet in the plans, but doing it right away would have been rushed. So we decided to wait, in order to give me the opportunity to grow as an artist.
What are your future projects? Can you anticipate something?
The Italian version of Lonely people comes out at the end of April and, after the end of Ramadan, the Arabic version comes out instead. When I went to New York I started writing songs too, which could be the next singles. They are very different songs from Lonely People, much more lively. However, we do not yet know the exact timing, because there is a very complex job. We are also planning to work on the German version of Lonely people, because Germany is one of the countries where I have been most successful. The album should be ready for 2023. Of course, not for all the singles I will do the versions in the different languages, but everything will always depend on the type of song. This is what I love to do, and it allows me to reach as many people as possible.
Interview made by Stefania Meneghella