---
Originally from Cape Town (South Africa), Hari Lualhati is an artist in all respects: through her masterpieces, she speaks to the public as if it was her own confident. She transmits all her emotions, her love, her inner world and her soul.
Her flawless style has put his face into it, but she often puts her heart. This is in fact the main message leaked by her brushstrokes. This is her.
---
The Art is part of you, and you make it every day. When did you realize that it would become work?
When I was in elementary school, my classmates would ask me to do their illustration projects and paid me for doing that. Since then, I realised that there is money in making art or this can be my work. I have accepted commissioned works, have done some portraits, nature, caricatures for other people. When I've discovered my own style, I felt like that was the perfect time for me to share to people my own ideas. I'm happy that they embraced my own style and I'm very grateful for their support for my "Soulworks".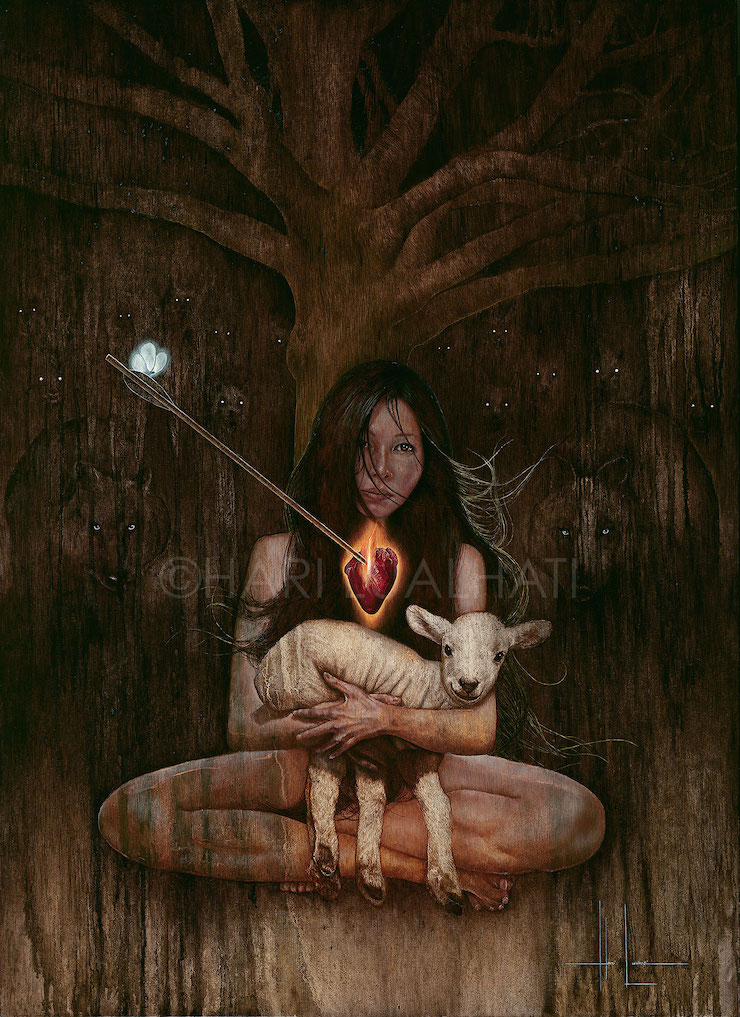 Your style is original. Is there something that gives you the inspiration for your works?
The concept of my soulworks revolves around powerful life lessons, moments and realizations I've gained from life. These are those "Moments" that made huge impact in my life and have taught me to be a better version of myself. I would like to preserve and pass these lessons and inspirations to others through the best way I can and that is through my soulworks. I believe that we are all connected as human beings and that we share the same emotions. I hope that the audience could see part of themselves through my soulworks and hopefully connect to them and inspire them to have a more positive outlook in life. I prefer to call my art pieces as my "SOULWORKS" because for me, they are not just artworks, they are souls represented in art. They serve as a direct connection to my soul and represent matters that value to me. The form of the human body, specifically the naked body, has always fascinated me. I find it elegant, classic and very relatable. I love the sincerity and raw beauty that a naked figure represents. These qualities inspire me to use nude figure as my subject matter. I also incorporate elements of nature and animals to the human figure to show that we are all connected. My style can be considered as a marriage of realism, expressionism and symbolism. I love painting my subject as realistic as possible because for me it holds the most significant message of the piece so it must be recognizable to the eyes of the viewers (no matter if they are an expert in art or not). It is usually at the background of the painting that I tried to be as expressive as I can with the use different bold and playful brush strokes to create balance. The profound visual narrative and the techniques used aims to reveal the invisible within the visible. I also use a lot of symbolism to my soulworks as I find it to be an effective and interesting way of telling stories. I want my soulworks to not only be beautiful but also to tell meaningful stories. Quality is one of my top priorities. I never rush when I paint and give it the time and attention it needs until it speaks to my heart, until I know that I've given it my best. Though I take into consideration the use of different techniques, I value more the feelings that I put into my works. I paint and draw with my heart. For me, a soulwork is successful if it can make anyone who would look at it feel the emotion that it's supposes to give. It's like delivering a clear message by touching the hearts of the viewers.
You recently won the 2021 Spiritual Art Award. Tell us about this wonderful recognition?
The Annual Spiritual Art Awards is an international art competition, based in the American Southwest that recognizes and honors outstanding art that embodies a spiritual theme or message. Spiritual Art Awards received entries from 14 countries around the world this year, 2021. The judges have chosen me, Hari Lualhati to be the 2021 Spiritual Art Awards 1ST PLACE WINNER for my Soulwork titled "Becoming A Prayer". As part of the recognition, I will be awarded with a custom glass trophy to be delivered to my studio early next year. I'm extremely thankful to all the judges of the Spiritual Art Awards for recognising my work.
In your artworks, I see all over the theme of love. For you, how can art and love be in the same place?
First, I want you to know that I'm grateful that you have recognised that the main theme of my soulworks is Love. For me, its possible for art and love to be in the same place just like how I practice it; I do it by creating soulworks that are inspired by love. If the intention is pure and the passion is in there, the message of the art will immediately be absorbed by the viewer. That is why I'm happy to know that you see "love" in my art because it means I have successfully done my job of delivering a clear message to my viewers, and that is the message of Love.
What would you like to give by your art?
My goal is create a connection between my soulwork and whoever will view it. I believe that we are all connected as human beings and that we share the same emotions. I hope that the audience could see part of themselves through my artworks and hopefully it could bring them back to that triumphant and inspiring part of their lives.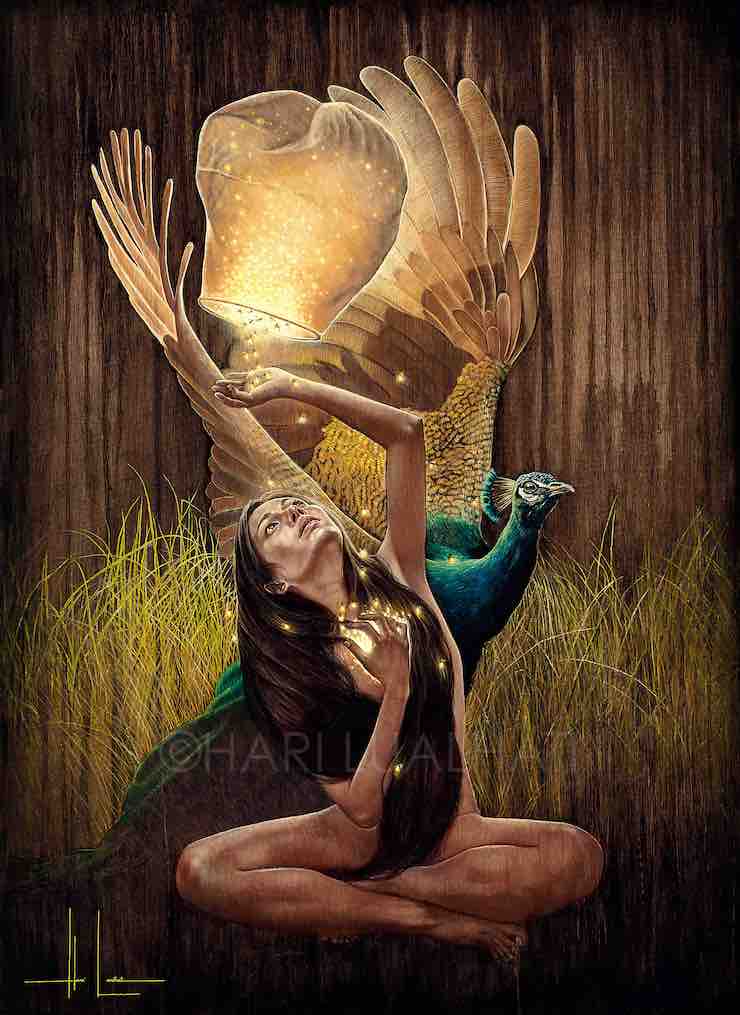 What technical do you always use in your works?
I love working with oil on canvas and I also enjoy working with graphite on paper.
What are your future projects?
Right now, I'm still working on my Series V. Hopefully I can launch it to the public by next year, 2022.
What are Art for you?
For me, Art is my Soulworks. All of them is an extension of me and being able to create all my Soulworks is the most rewarding thing for me as an artist. The joy and fulfillment it gives me whenever I would finish a piece of art is comparable to the feeling of a parent giving birth to a newborn baby. Every piece is made with love. That's why I'm glad whenever someone connects with my artworks or when they get featured in a magazine or exhibited locally and abroad or receive an award. All of my artworks has a special connection with me. They are like my babies. I have always learned something new in the process of making them and each reflects a part of me.
Interview made by Stefania Meneghella